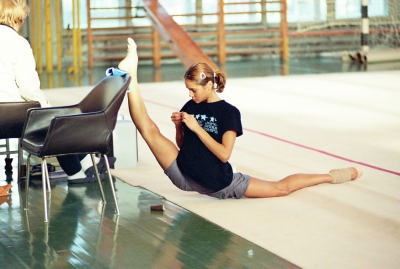 Flexibility is so important to fitness. Unfortunately not many people actually pay attention to it enough. I'm guilty as any at forgoing a daily stretch or not appropriately warming up with some stretches before a workout.
Increasing flexibility will not only help reduce injury when working out, as you get older it is important to maintain muscle suppleness in order to help avoid injury in every day activities from tying shoelaces to reaching for the seatbelt. But how does one increase their flexibility? Again, thanks to this wonderous technology called the Internet, a fantastic guide can be found here.
The tutorial is written by a guy named Jon Call, better known as Jujimufu. If you do a quick search on youtube, you will no doubt see countless videos of him. He practices tricking, or what he describes as "an aesthetic blend of flips, twists, and kicks". It's essentially gymnastics. His stretching tutorial is really detailed and full of great exercises.