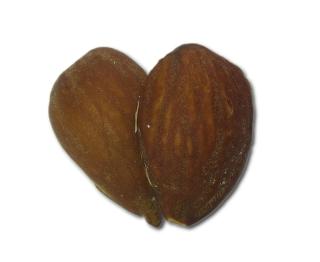 A hint of sweetness, a little bit of chewiness with a side of crunch. That's how I'd describe the Almond and lately it's been a staple food for me, particularly for helping to curb those spontaneous snack attacks.
Fortunately, Almonds are an incredibly healthy nut. Not only are almonds low in carbs, high in protein, fiber and essential vitamins and nutrients, a handful of almonds a day has been shown to lower LDL cholesterol (the bad kind) while not contributing at all to body weight or glucose levels (*). In fact, studies in which participants were put on diets with moderate fat from almonds show that the group eating the almonds had the greatest weight\BMI reduction (*).
For more information about the almond, check out www.almondsarein.com.